About
INTRODUCING YOUNIQUE: THE BEAUTY COMPANY THAT IS #SOMUCHMORETHANMAKEUP
Mission-first beauty brand supports non-profit that helps female survivors of sexual abuse
LEHI, Utah, 2018—Younique, the beauty company with a mission to uplift, empower, validate and ultimately build self-esteem in women around the world, was founded in 2012 by brother-sister team Derek Maxfield and Melanie Huscroft with much more than makeup and profit in mind. The purpose behind the 5-year-old company is The Younique Foundation, a non-profit organization that inspires hope and healing in women who are survivors of childhood sexual abuse. From there, the mission extended to women in all circumstances, and a new kind of direct sales company was born.
Famous for its original MOODSTRUCK 3D FIBER LASHES+™ lash enhancer that revolutionized the beauty industry, the company attracted distributors, or "Younique Presenters," by the hundreds of thousands every year. Equipped with the YOUNIQUE™ virtual party, independent business owners can promote and sell products almost exclusively through the use of social media and their individualized e-commerce sites while getting paid every three hours under Younique's unparalleled compensation model. This new spin on the traditional home party method with digitally demonstrable products skyrocketed Younique to the top of the direct sales industry and into the lives of more than one million distributors to date.
"At Younique, we love makeup and we love what it does for women, acting as a tool to help them show who they are both inside and out," said Younique Co-founder and Chief Visionary Officer Melanie Huscroft. "Every single woman is unique, from her external beauty to what drives her professionally and what enlightens her personally. Younique gives women the opportunity to control their own careers, manage their own schedules, and learn invaluable entrepreneurial skills. We know that when women feel confident, they are at their most beautiful."
As the fastest-growing social beauty brand, Younique is passionate about providing women with access to the tools they need to create a life defined by their own ambition. Younique Presenters are strong, smart and independent women from all walks of life committed to helping each other succeed. They know each and every one is so much more than what's in her beauty bag. They are #SoMuchMoreThanMakeup.
Quick Facts
Over
1,000,000
Registered Younique Presenters

12
Global Markets

More than
14,000,000
Moodstruck 3D Fiber Lashes+ Sold since 2014

494,000
Facebook Page Likes

186,000
Followers on Instagram

2,939,106
Virtual Parties Hosted in 2017

Products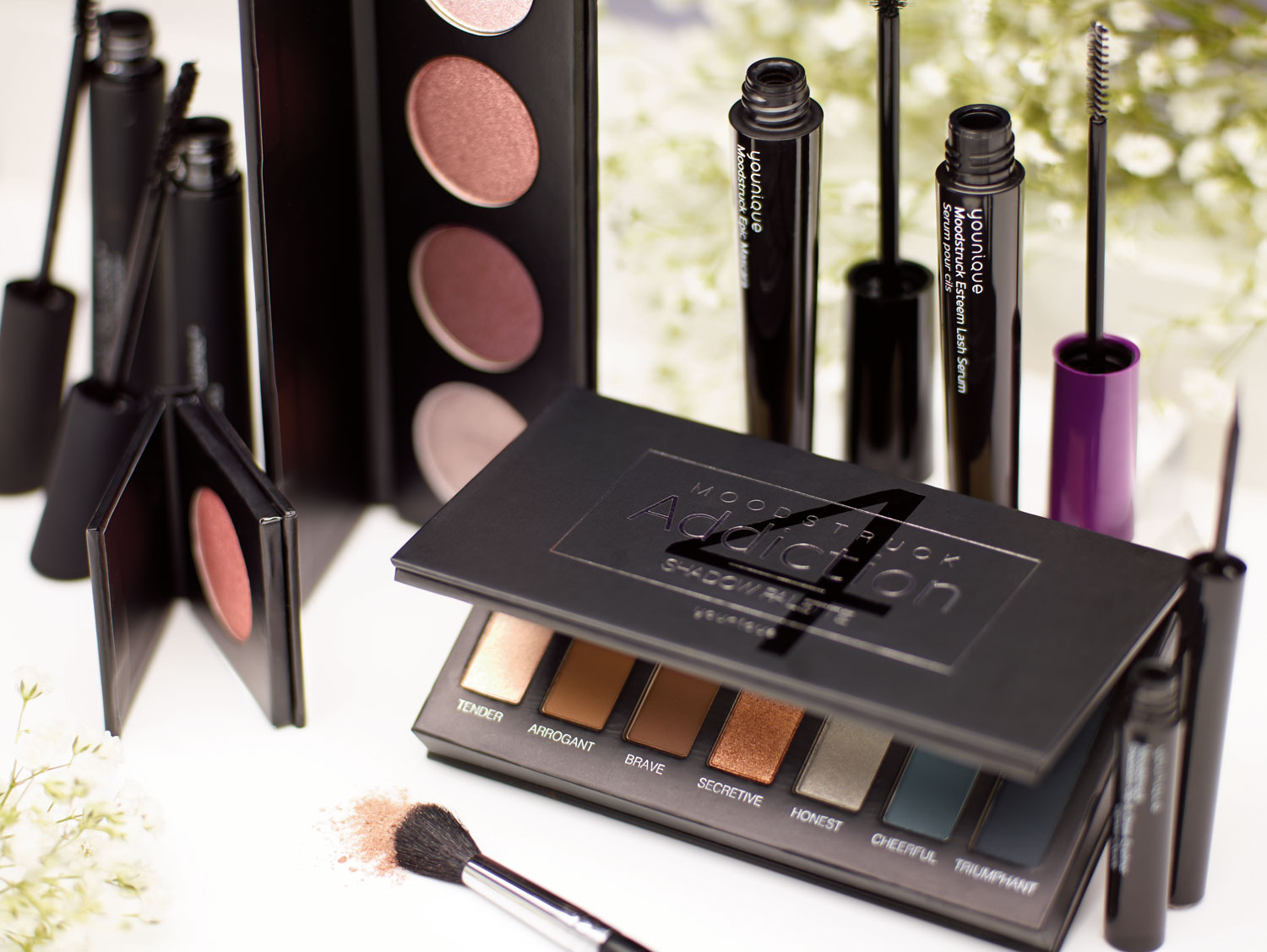 At the forefront of the product line is Younique's MOODSTRUCK 3D FIBER LASHES+™ lash enhancer that skyrocketed Younique's popularity and cemented its authority in the beauty industry. To date, more than 14 million have been sold. Other loved products include MOODSTRUCK SPLASH® liquid lipstick and TOUCH MINERAL liquid foundation.
MOODSTRUCK 3D FIBER LASHES+™ lash enhancer: Experience the iconic product that solidified Younique as the world's authority on lashes. Our original lash enhancer gives you insane length and volume without extensions, fillers, or falsies. See up to a 500 percent increase in average volume* with your first coat. $29 USD | Transplanting gel 6 g / 0.21 ml | 3D fibers 0.5 g / 0.02 oz *Averaged results observed in independent laboratory testing, when compared against bare lashes. Two coats provide up to a 900 percent increase in average volume.
MOODSTRUCK EPIC™ mascara: Younique's one-step mascara features intermingling high- and low-density bristles that grip lashes at their roots to produce a wide-eyed, larger-than-life look. Instant favorite! $24 USD | 7.5 ml / 0.25 oz
MOODSTRUCK SPLASH® liquid lipstick: Let your lips do the talking with smooth, silky liquid lipsticks in sixteen colors ranging from neutral to daring. Formulated with vitamins C and E. $27 USD | 0.12 oz / 3.55 ml
TOUCH MINERAL liquid foundation: A little goes a long way with this superstar: just a dot from our dropper-style applicator gives incredible coverage that dries down to a touchably smooth matte powder finish. $39 USD | 68 oz / 20 ml
TOUCH MINERAL skin perfecting concealer: Delivering creamy coverage with a satin finish for comfortable wear, this concealer is formulated with a high concentration of pigments for full coverage. With optimum color payoff and blendability, say "goodbye" to imperfections. $29 USD | 34 oz / 10 ml
MOODSTRUCK SPLURGE cream shadow: Versatile, saturated shadows feel weightless and look seamless in 35 colors with shimmer and matte finishes. Our cream shadow is designed for superior adhesion to skin and glides on smoothly every time. $26 USD | 0.14 oz / 4 g
MOODSTRUCK PRECISION™ pencil lip liner: These pencils have a tapered tip for precise and smooth lip-lining application. Perfect to use with all YOUNIQUE™ lip products. $15 USD | 0.04 oz / 1.2 g
MOODSTRUCK® pressed shadows: Choose from 34 highly pigmented shadows sold individually, allowing you to build the perfect palette. Professional-quality shadows in four luxurious finishes: velvety mattes, smooth satins, scintillating shimmers, and molten metallics. Refill without compact $14 USD | 1.8 g / 0.06 oz
Contact Younique for more information: