Capture your holiday spritz
Give your skin a boost with the Day Nine Go-to Gifts bundle. Pick one 50 ml YOU·OLOGY toning spritz in the classic rose water, or spring for any of the exclusive scented waters, including invigorating grapefruit, calming lavender, or refreshing cucumber. The easy-to-apply spray pump applicator and travel-friendly package, combined with a savings of 10%, make any of these fresh spritzes the perfect companion for your holiday trip. Select any of these fun and fragrant toning waters and gift yourself the appearance of fresh and soothed skin.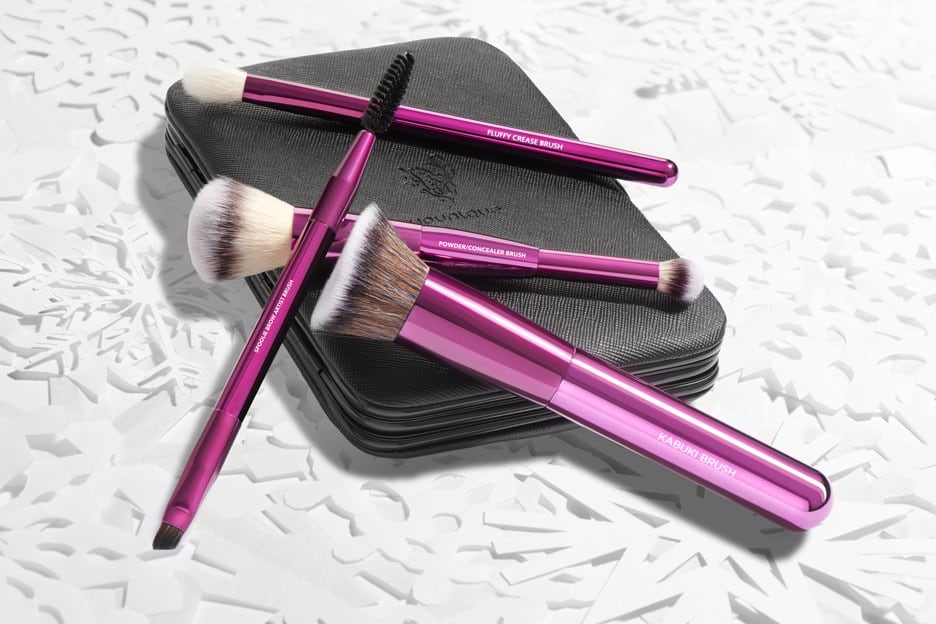 Get one step closer to your free mini brush set
WHEN YOU PURCHASE THIS BUNDLE
Earn this exclusive YOUNIQUE mini brush set when you collect seven different Go-to Gifts bundles, while supplies last. The set comes with a fun-sized YOUNIQUE kabuki brush, powder/concealer brush, fluffy crease brush, and brow artist brush wrapped in a purple metallic finish and bundled up in a convenient carrying case that's perfect for holiday travel. Available while supplies last.
READ THE FAQ
Wash

your face with your customized YOU·OLOGY cleanser.

Hold

YOU·OLOGY toning spritz six inches from face, close eyes, and spray.

Continue

with your customized YOU·OLOGY regimen.
Get to know your ingredients
For the full ingredient list, see these products' Fact Sheets or packaging.
YOU·OLOGY grapefruit water toning spritz
Citrus Grandis (Grapefruit) Fruit Water is a skin conditioner.
YOU·OLOGY lavender water toning spritz
Lavandula Angustifolia (Lavender) Flower Water is an emollient.
YOU·OLOGY cucumber water toning spritz
Mentha Piperita (Peppermint) Leaf Water adds a cooling effect.
Cucumis Sativus (Cucumber) Fruit Water is a skin conditioner.
YOU·OLOGY rose water toning spritz
Citrus Aurantium Amara (Bitter Orange) Flower Extract is a skin conditioner.
Rose Extract is a skin conditioner.