Younique Subscription Beta
Free shipping  |  10% off one mascara per bundle  |  Access to exclusive bundles
Mit dem Younique-Abo hast du deine Liebelings-Younique-Produkte immer zur Hand. With the beta launch of this exciting new program, you'll get free shipping on your subscription bundles and add-on items, 10% off one add-on mascara per bundle, and access to exclusive bundles. Plus, there's no obligation. It's easy to pause, skip, or cancel at any time. And remember—this is a beta launch, so watch for more coming soon.
FAQ LESEN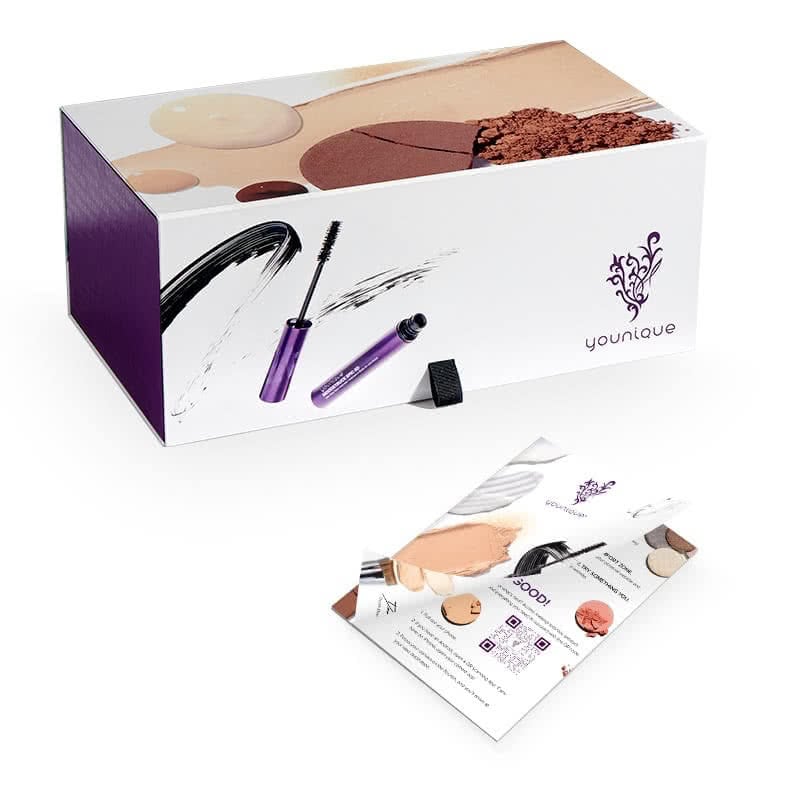 Baue deine Marke auf
Baue deine Marke auf mit dem YOUNIQUE Presenter Kit, ein Beauty- und Business-Set, das deinen Ambitionen gerecht wird - wo auch immer sie dich hinführen. Das YOUNIQUE You Starter-Set, das den höchsten Einzelhandelswert in der Geschichte von Younique hat, liefert eine Mischung der 15 Topseller-Produkten - darunter auch die beliebte MOODSTRUCK EPIC 4D One-Step Fiber Mascara - Farbkosmetik und Hautpflege für nur
107 €
. Vom Aufbau eines Unternehmens bis hin zum Kreieren eines neuen Looks, sind deinen Möglichkeiten mit Younique keine Grenzen gesetzt.
Mehr erfahren