BEACHFRONT KISSED™ Shimmering Body Oil
Head-to-toe glow
Expected availability date:
*This is the approximate date that back-orders will begin to be filled. The date that your specific backorder is filled may be several days later. If you wish to cancel your order prior to shipment, please contact customer service to obtain a full refund


Pure golden glimmer
We already know you're a gorgeous golden goddess, but it's time to make that public knowledge. Dive headfirst into BEACHFRONT KISSED™ shimmering body oil, a hydrating and refreshing body oil with a considerable amount of gold shimmer. Smooth onto bare skin and watch you glow.
How To
Apply to bare skin, including arms, legs, and décolletage.

Smooth into skin and allow to dry before dressing.

Use year-round for shimmering, pampered, silky skin.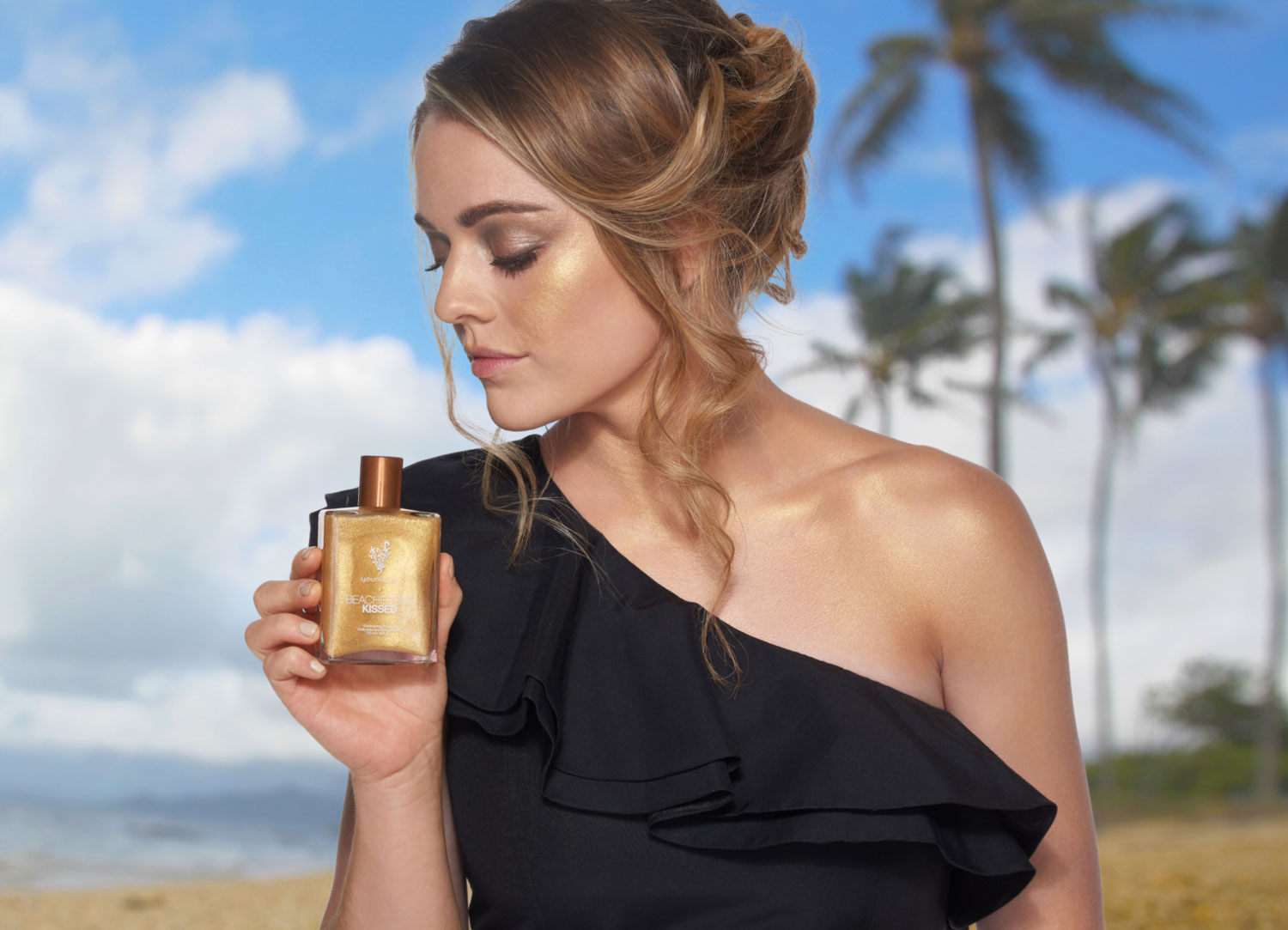 Great With
You're a summertime stunner year-round with the full BEACHFRONT KISSED™ line. Purchase one of each product type and receive a gold BEACHFRONT KISSED™ clutch.