CONVENTION 2020 PRODUCT EXPERIENCE AND ANNOUNCEMENTS
MOODSTRUCK EPIC twisted mascara
Separate, define, and let your lashes shine.
Put your lashes in the spotlight with MOODSTRUCK EPIC twisted mascara. This innovative mascara utilizes two applicators to search out even the smallest, thinnest lashes. The shorter, spiral-wired bristles of the micro brush evenly coat and separate each lash (even the hard-to-reach ones!) while the denser, custom-molded bristles of the molded brush build volume, length, and curl for maximum lash definition. Along with the nourishing, fiber-free formula, these brushes are sure to reveal lashes you didn't know you had.
TRAINING
Set for success
Are you ready to take your business to the next level? This month, we're rewarding you for focusing on the key income-producing activities that set you on the path of success. Between August 1, 2020, at 6 a.m. PDT and August 31, 2020, at 11:59 p.m. PDT, Presenters who complete the Younique 5-2-1 Success Formula will earn a Younique-branded gel eye mask.
The 5-2-1 behaviors that you must complete are:
Five sales in five days
Two qualified Rewards Links in 10 days
One newly sponsored Younique Presenter 20 days
Even if you're a pro, this formula can still work for you. Challenge yourself to complete the behaviors in half the time and see what you're capable of.
Try Something You
Younique Americas Convention 2021
Are you ready to make leaps, take chances, and discover your best self? Then it's time to Try Something You at next year's Younique Americas Convention! Join us in St. Louis, Missouri, U.S., July 29–31, 2021, to help take your business—and yourself—to the next level.
Both individual tickets and ticket bundles are on sale with Convention rate pricing starting today. This deal is available for a limited time, so don't wait! Prices go up October 1, 2020.
Check out the digital catalog created to help you Live Your Y
Despite all the curveballs of 2020, Younique Presenters have remained positive, tenacious, and resilient. The August 2020 catalog showcases how our nine models continue to live their Y every single day and demonstrates how our Presenters remain connected as a Y-Family despite the distance.
The digital August 2020 catalog is available to download today. A physical copy will be included in each YOUNIQUE Presenter Kit beginning September 1, 2020.
YOU·OLOGY
Anti-aging Serum
Time is on your side
YOU·OLOGY anti-aging serum might not be a magic potion, but with ingredients like lavender, dragon's blood, and snow mushroom extract, this powerful elixir is turning your fantasy of younger-looking skin into reality. This one-of-a-kind luxury anti-aging serum uses a blend of fruit and floral extracts for fragrance and extraordinary skin-conditioning ingredients like sodium hyaluronate and green tea to target the appearance of fine lines and wrinkles. Not only is it a good anti-aging serum for sensitive skin, it's also a good anti-aging serum for oily skin and all other skin types.
TRAINING
YOU·OLOGY
Brightening Serum
Get up & glow
Stop hitting snooze on your skin care routine— it's time to get up and glow with YOU·OLOGY brightening serum. This little bottle of brilliance hydrates and refreshes dull, dry skin for a healthier-looking, more radiant appearance. A four-week U.S. independent consumer study on YOU·OLOGY brightening serum showed most participants who used the product daily loved their brightening serum before and after results.
As part of the YOU·OLOGY targeted line, this skin care powerhouse is packed with nourishing ingredients like vitamin C, kombucha, and sodium hyaluronate, making it a good face brightening serum for sensitive skin and all other skin types. The YOU·OLOGY brightening serum also uses a blend of fruit and floral extracts to create a bright, pleasant aroma without the use of synthetic fragrances. Add this face brightening serum to your daily and nightly skin care routine and see for yourself why consumers gave it some of the best skin brightening serum reviews.
TRAINING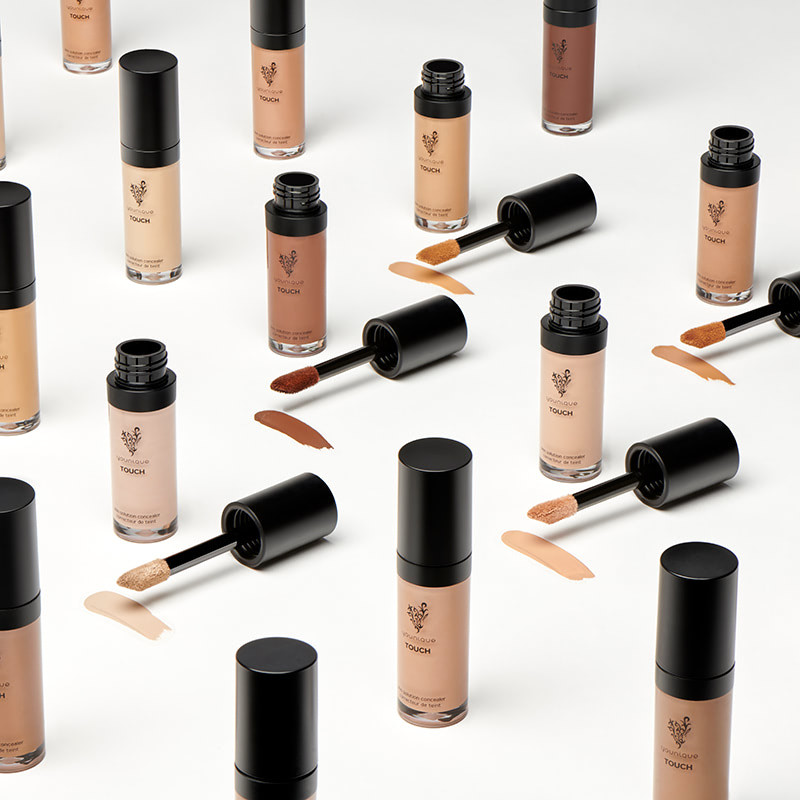 YOUNIQUE TOUCH skin solution concealer
This concealer comes with perks
Get ready to perk up when you add the buildable, blendable YOUNIQUE TOUCH skin solution concealer to your makeup routine. This full-coverage concealer formula is packed with nourishing and conditioning ingredients like caffeine, hyaluronic acid, vitamin E, and squalane for a good-for-you pick-me-up whenever you put it on. Plus, with 20 shades to choose from—including our lightest shade, Marquisette—finding your perfect match will be a breeze.
TRAINING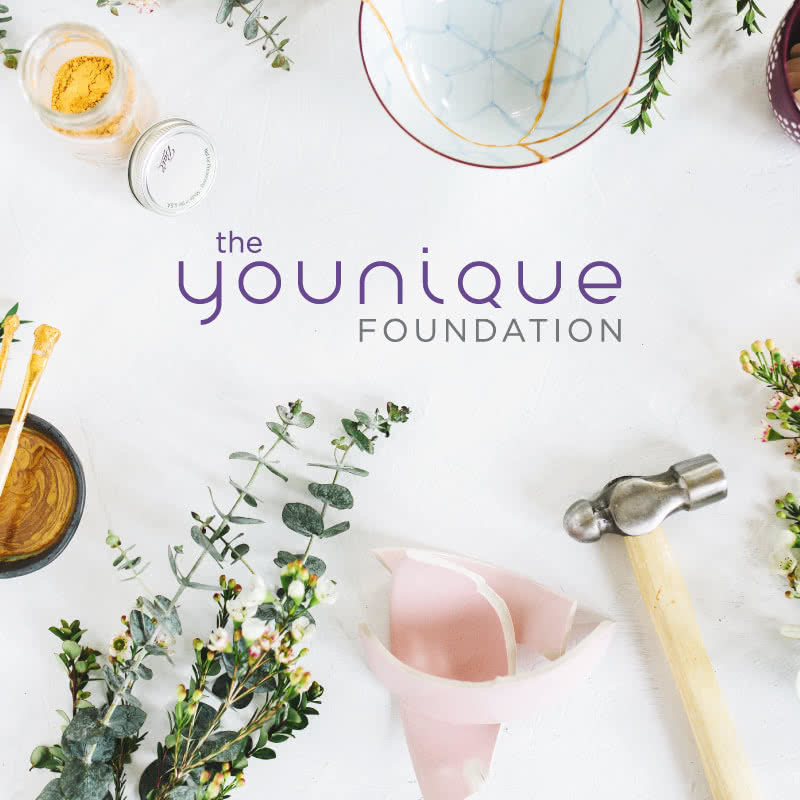 The Younique Foundation
STRENGTH OF Y
Like many organizations, The Younique Foundation has been hit by the COVID-19 global crisis. Although Younique Corporate still donates 10% of all profits to The Younique Foundation, the charity counts on additional donations to operate at the world-class standard the women they serve deserve.