Perfect your falsies with three must-have magnetic lash products.
MOODSTRUCK magnetic eyeliner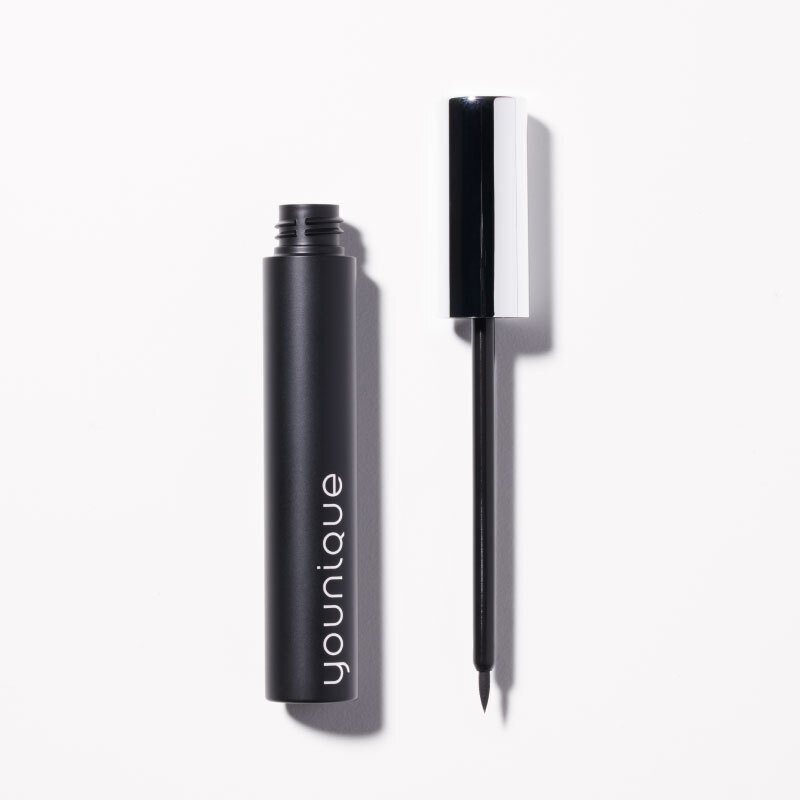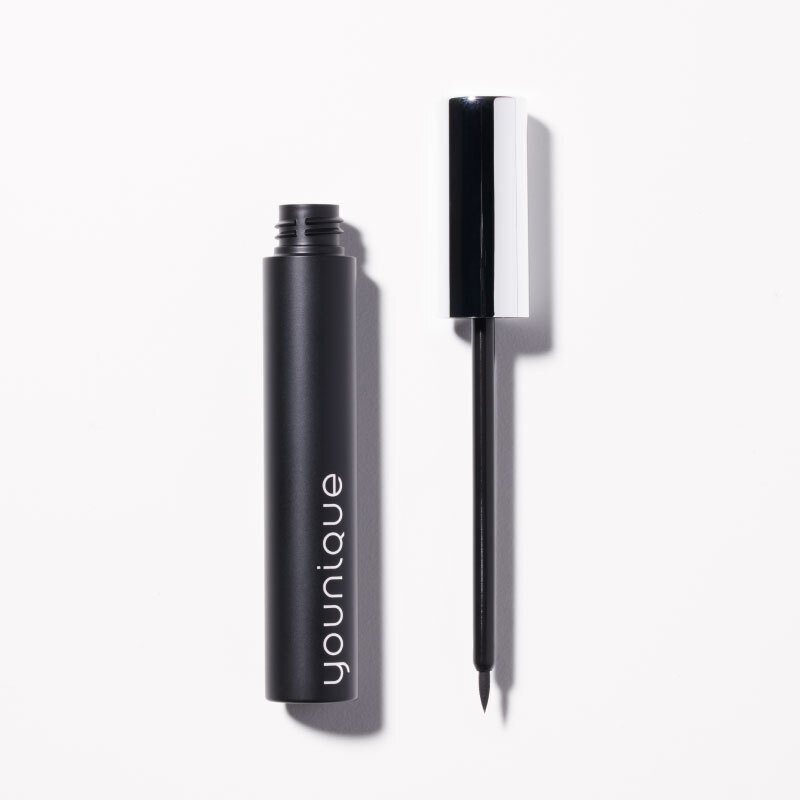 ANIMAL TESTING PROMISE
Younique does not test our formulas on animals. In addition, our manufacturers do not test Younique formulas on animals. Younique is a strong supporter of the ethical treatment of animals and does not condone the use of animals for cosmetic testing. We strive to work with third party manufacturers who share these same values.
Bonded besties MOODSTRUCK magnetic eyeliner and MOODSTRUCK magnetic lashes offer a confidence-boosting look with up to 10 hours of worry-free wear.*
A thin, marker-like felt tip gives you more control and a smooth, calligraphy-like application that easily goes from minimal to bold for a look that's all your own.
Intensely pigmented for a strong, noticeable line that provides an ultra-strong hold to keep magnetic lashes from slipping and sliding. 
Transfer-, smudge-, feather-, and run-resistant for a look that keeps up with any pace you set.* 
Fill Weight: 8 ml 
* Results from an independent third-party evaluation. Individual results may vary.
Best friends stick together, and MOODSTRUCK magnetic eyeliner and MOODSTRUCK magnetic lashes have a bond unlike any other. This black magnetic eyeliner is supportive and loyal, locking down your falsies while embellishing your lash line so you always look your best. Simply line, grip, and go about your day with the confidence that your lash look has your back. 
The marker-like felt tip of this magnetic eyeliner lets you create anything from simple lines to bold wings with the precision of an expert calligrapher. The ultra-pigmented, vitamin E-infused formula also nourishes your skin while providing strong, can't-be-ignored color that's both smudge- and transfer-resistant.*
Plus, this is the best magnetic eyeliner for the MOODSTRUCK magnetic lashes, offering the ultimate in false lash staying power and keeping them in place for up to 10 hours. Together, the magnetic eyeliner and lashes can last up to 60 uses when properly cleaned and cared for.*
Whether you're a makeup newbie or a cosmetic maestro, one thing's perfectly clear—MOODSTRUCK magnetic eyeliner makes it easy to apply your falsies and create looks that won't let you down. 
* Results from an independent third-party evaluation. Individual results may vary.
HOW TO APPLY YOUR
MOODSTRUCK MAGNETIC LASHES
Refresh your look and transform your lashes with these easy‑to‑use falsies.
1
Gently bend the band of your MOODSTRUCK magnetic lashes to mold them to your eye shape. If they are too long, trim them so that the band is flush with the next magnet.
2
Curl your natural lashes.
3
Apply the MOODSTRUCK magnetic eyeliner to your lash line, letting it dry for 2–3 minutes. Tip: Keep your eyes closed while the liner dries to prevent any transfer.
4
Apply the mascara of your choice to your natural lashes.
5
Using the YOUNIQUE false lash applicator, apply magnetic lash to inner corner of eye first, moving outward. Try to keep it as close to the lash line as possible. Tip: To make application easier, look down at a mirror instead of straight on.
6
Once you are satisfied with the positioning of your falsies, secure them by applying pressure to top of the false lash and bottom of your natural lash with the curved edge of the applicator.
7
Blend your falsies and natural lashes by combing them with
the brush side of the false lash applicator.
8
You can apply a few of the included anchors for additional lash security. To apply, pick up the anchor at the very tip of the lash using your lash applicator or finger, ensuring the lashes are curled upward. Place anchor under natural lash, aligning with magnets on false lash band and allow it to click into position.
9
Remove your magnetic lashes by slowly and gently pulling up on the lash band with your lash applicator or fingers. Start at the outer corner of the lash band and work in.
10
Keep your falsies in great shape and protect them from damage by cleaning them after each use and storing them in the included acrylic box.
From the results of a third-party expert evaluation, it's clear Younique's magnetic eyeliner and magnetic lashes are a match made in lash heaven. Participants gave it some of the best magnetic eyeliner and lashes reviews:
94% agreed the eyeliner provides a strong hold for the MOODSTRUCK magnetic lashes.* 
91% said the eyeliner stayed on for up to 10 hours and looked good throughout the day.*
91% said the eyeliner did not smudge for up to 10 hours.*
91% said the eyeliner did not cause lashes to clump.*
Tocopheryl Acetate, also known as Vitamin E, is full of antioxidants and helps moisturize and condition the skin.
* Results from an independent third-party evaluation. Individual results may vary.
Full ingredient list
INGREDIENTS / INGRÉDIENTS: Water/Aqua/Eau, Acrylates Copolymer, Polyvinyl Acetate, Propylene Glycol, Polysorbate 60, Acacia Senegal Gum, Phenoxyethanol, Ethylhexylglycerin, Tocopheryl Acetate. 
MAY CONTAIN / PEUT CONTENIR (+/-): Iron Oxide (CI 77499), Black 2 (CI 77266).
Warning: Use only as directed. Keep out of reach of children. Avoid contact with eyes. If irritation occurs and persists, discontinue use and contact a physician.